Highlander BLK Portable Stove
Regular price

Sale price

$159.00
✔️ Next Day Delivery
✔️ 0% Finance Available
✔️ SGC Certification
✔️ Hassle-Free Returns
Description

What kind of stove should you be using? If you search online, you will find that portable wood stoves are the most common stoves that you will see in outdoor stores and are also used for camping throughout the UK.

Highlander Portable camping stoves typically consist of a stove body that holds the fuel and a long flue. The clean burn of portable camping stoves and their ease of adjustment allow you to move from full blast to soft simmer without making a significant effort. 

Best Portable Stove for Your Camping

Our Highlander BLK portable stove has been created with mobility in mind; the robust legs fold down quickly, and the chimney can be dismantled and stowed inside the stove's body. These features make it easy to move the stove from one location to another.

Your bell tent will be protected from any undesired sparks thanks to the stove's built-in spark arrestor, and the smoke will be kept at bay thanks to the sufficiently long flue or chimney that comes with the stove. A handy carry handle is located on its side so that it may be transported with ease.

This little highlander blk portable stove for bell tents is the ideal accessory for any canvas tent since it provides all of the benefits that come with cooking over a traditional campfire while also producing superior results across the board. Our small highlander blk portable stove (weighs just 10 kg) is a perfect fit for any bell tent because it can transform it into a magical place.

Fun and Convenience Hand In Hand

Our highlander blk portable stove is not just lightweight, but it is also straightforward to assemble. You do not need any screws and ranches for the assembly. All you have to do is just clip some parts, and you are ready to go.

The first thing you need to do in order to put together this portable stove is to take the flue pieces from the belly of the stove. Next, remove the leg pins from their closed position and allow the legs to expand. Now, reposition the leg pins to sit in the holes once the legs of the stove are extended to secure it in place.

To attach the dampener section, first, locate the circular exit hole on the top of the stove. Next, find the wide section and push it firmly over the spot. Attach the spark arrester after passing through the other section through the flashing kit; add each additional unit of the flue in sequence by firmly pressing the thin section of the pipe into the flange of the next pipe.

Check that the spark arrester is properly secured after it is installed. Before you light your stove, check to see that it is correctly positioned on a fireproof surface. It is a good idea to start up the stove outside to get used to how it works and to burn off any residue.

once you set up the stove, put wood in it and put fire to it (matches required).

Carry It along Wherever You Go

The wood-burning stove is highly portable and lightweight and has many benefits. After disassembling, all of the parts can be stored in the belly(which serves as a basket) of the stove's main body. You also get a free additional carry bag to store the stove.

The carry bags (purchase separately) will protect the stove while not in use and make for effortless carrying, with both long and short straps. The sturdy portable gas stove carry bag is designed specifically for the stove. It can hold all of its components in a single location while also keeping them safe from any dust or dirt accumulated during storage. 

The Water Heater is The Cherry on Top

Our Highlander BLK stainless steel cooking portable stove features a water heater (you have to purchase it separately), so you can have warm water simultaneously while you are cooking your meal on its stainless steel cooking top. This fantastic Stove Water Heater is made of stainless steel and holds 3 litres of water. It measures 210 x 140 x 320 mm and weighs under 10kg. Simply connect the Water Heater to the flue when the water is boiling, and you're ready to go.

Observe the Safety Precautions to Make Your Camping Adventure a Pleasant Experience

However, this stainless steel cooking stove shouldn't be placed in just any ordinary bell tent. The tent must be constructed of canvas or polycotton, have a hole cut (stove hole) out for the flue pipe (also known as the chimney), and be outfitted with a tent flashing kit to prevent the hot flue from coming into contact with the canvas.

 

 

          Highlander BLK Instruction Manuel 

We take no responsibility for the use or misuse of our flashing kit, stoves or water heaters. Stoves or water heaters should never be left unattended or whilst sleeping, making sure all safety precautions are in place. All stoves should also be used in conjunction with a fire mat and only be used by a responsible adult. We do not accept any liability for losses or damages caused using the flashing kit, stoves or water heaters.

Always make sure you use seasoned wood inside your stove. Damp or wet wood will not burn correctly and cause sparks to fly out of the top of your flue even with a spark arrestor, this will certainly damage your tent.

 
Shipping outside the UK

Import Duty & Tax

The UK value-added tax (VAT) of 20% will be deducted from all the products online. This will then need to be paid on delivery including any other fees.

Please be advised that international deliveries originating from the UK may incur import and tax fees for which the recipient will be solely responsible.

It is the responsibility of the customer to fully understand and take into account any associated fees prior to making a purchase. 

Delivery Times

Please be informed that all deliveries to the USA and Europe are estimated to arrive within 2-3 business days, with some exceptions potentially taking up to 5 business days. Deliveries to the rest of the world are estimated to arrive within 7-14 business days. Delivery times may vary and the estimated arrival times are just that - estimates. The seller cannot guarantee a specific delivery date.
Return Policy

Returns & Refunds Policy

we understand that there may be instances where you may wish to return a purchase. Our goal is to ensure that you are completely satisfied with every delivery, and if for any reason you are not, we are here to help.

To initiate a return, please contact us within 14 days of receiving your delivery. When returning an item, it must be in its original packaging and in a resalable condition, with the exception of faulty products. We cannot accept returns for items that have been used, are wet or moldy, or do not meet our standards for resale.

Once we receive your returned item and it has been processed by our returns department, a refund will only be issued if the product meets the requirements. Please note that we can only refund the cost of the product and cannot cover the cost of delivery.

Missed Delivery

If for any reason you are not available to receive the delivery, we will make a second attempt the next working day. If a second delivery attempt is unsuccessful, the package will be returned to us and a refund will be issued, minus the cost of delivery.

Cancelled Pre-Orders

For cancelled pre-orders, a restocking fee of 20% of the total order will be applied to all refunds. For more information on pre-order cancellations, please visit our Terms and Conditions page.

Returning

It is the responsibility of the customer to ensure that returned products arrive back to us in good condition. For your protection, we strongly recommend purchasing insurance for the item in case it becomes lost or damaged during transit. If you need assistance in arranging for the return of the item, please do not hesitate to contact us and we will assist in any way we can. For the returns address, please reach out to Bell Tent Sussex.

 

Air Beds

We recommend that all air beds be tested by the customer upon delivery to ensure proper functioning and to address any manufacturing defects, including faulty valves and stitching that may cause the mattress to leak. However, we only offer a 14-day returns policy for mattresses, and we cannot cover damages caused by wear and tear, misuse, or damage not caused by the manufacturing process.

Manufacturer's Guarantee

All of our tents are covered by a 12-month manufacturer's guarantee against defects in manufacturing, such as stitching that causes the tent to leak. However, this warranty does not cover damage caused by wear and tear, misuse, or damage not caused by the manufacturing process, including damage from high winds. All trade purchases and tents used full time are not covered with 12-month manufacturer's guarantee.

Please note that the information provided above is a summary of our return and warranty policy, and additional terms and conditions may apply. If you have any questions or concerns, please do not hesitate to contact us.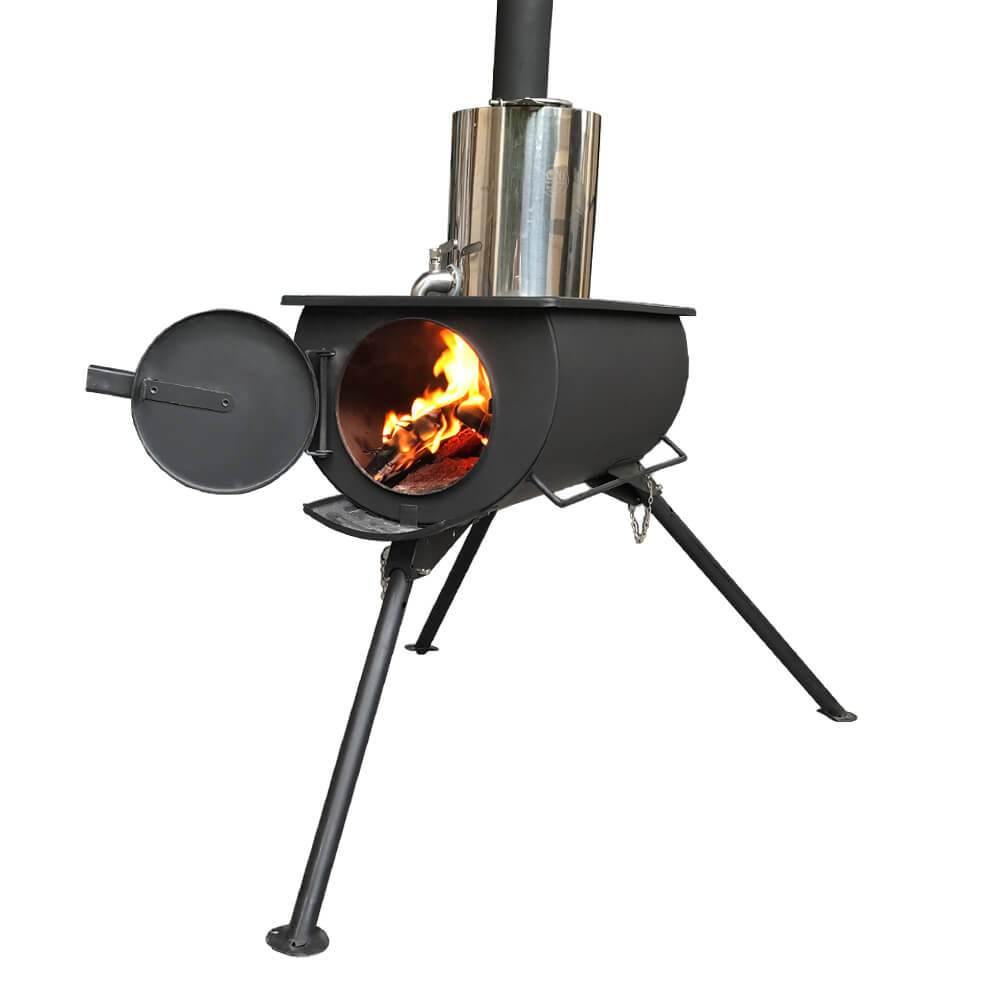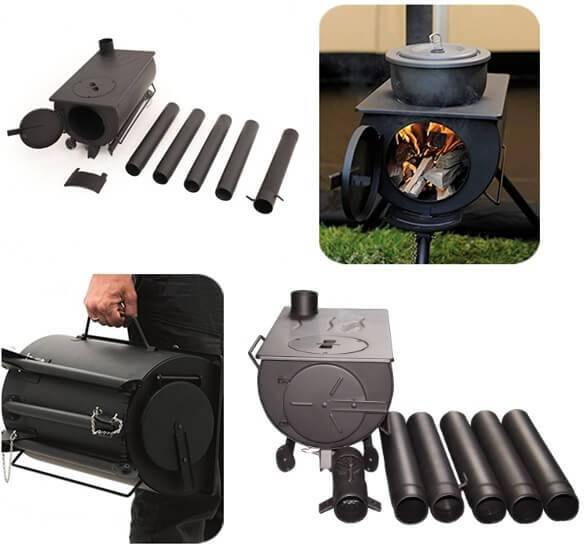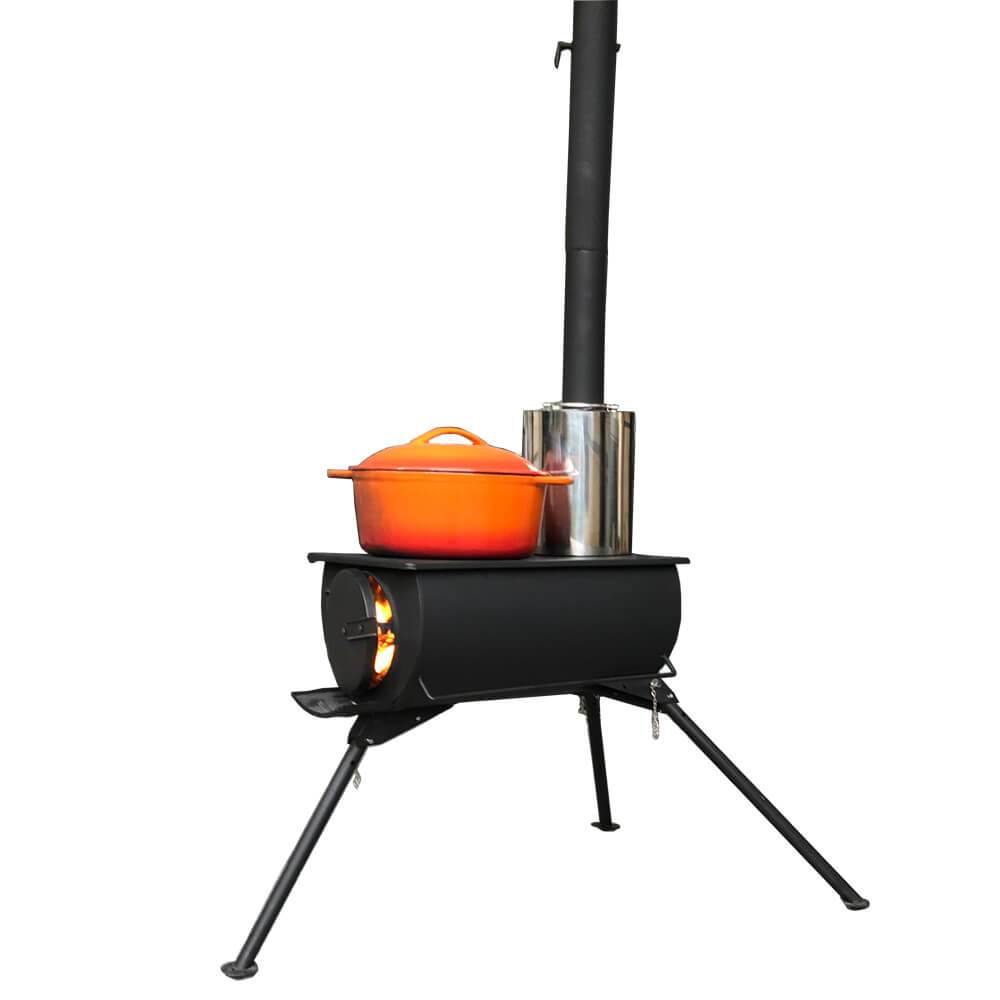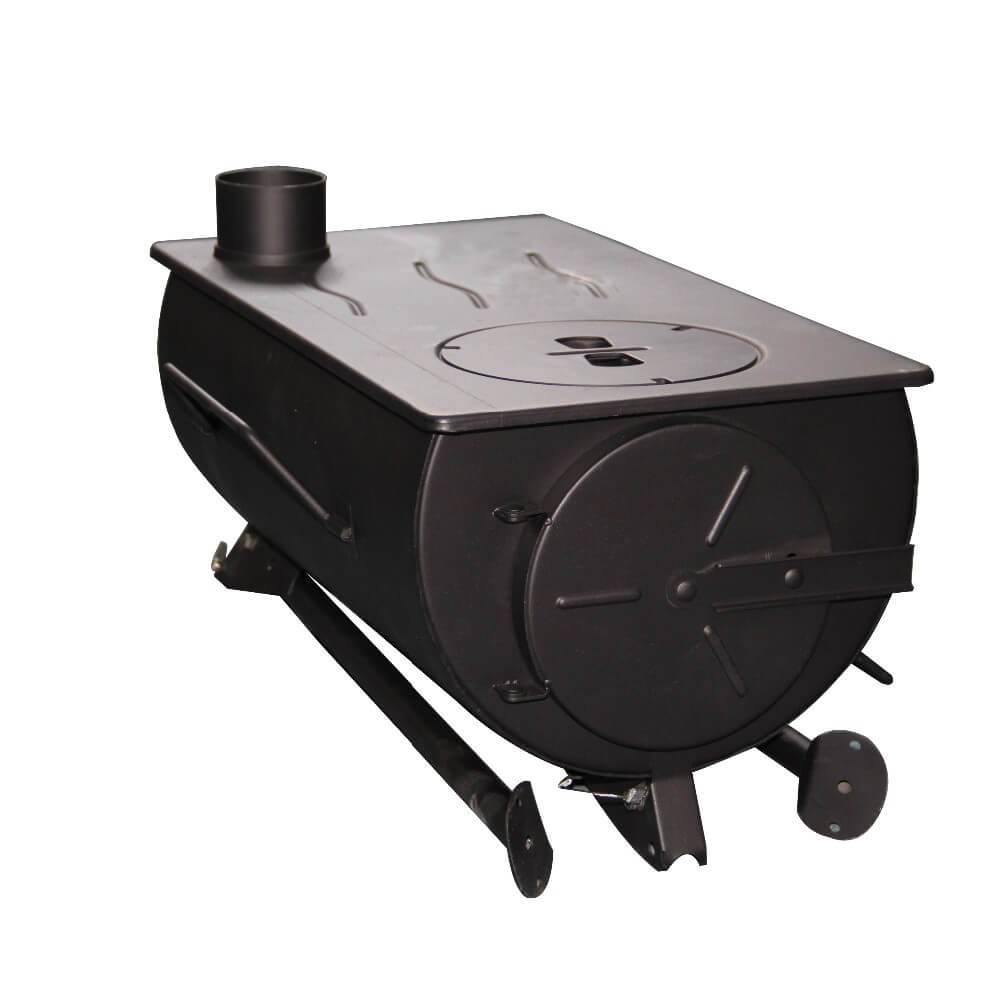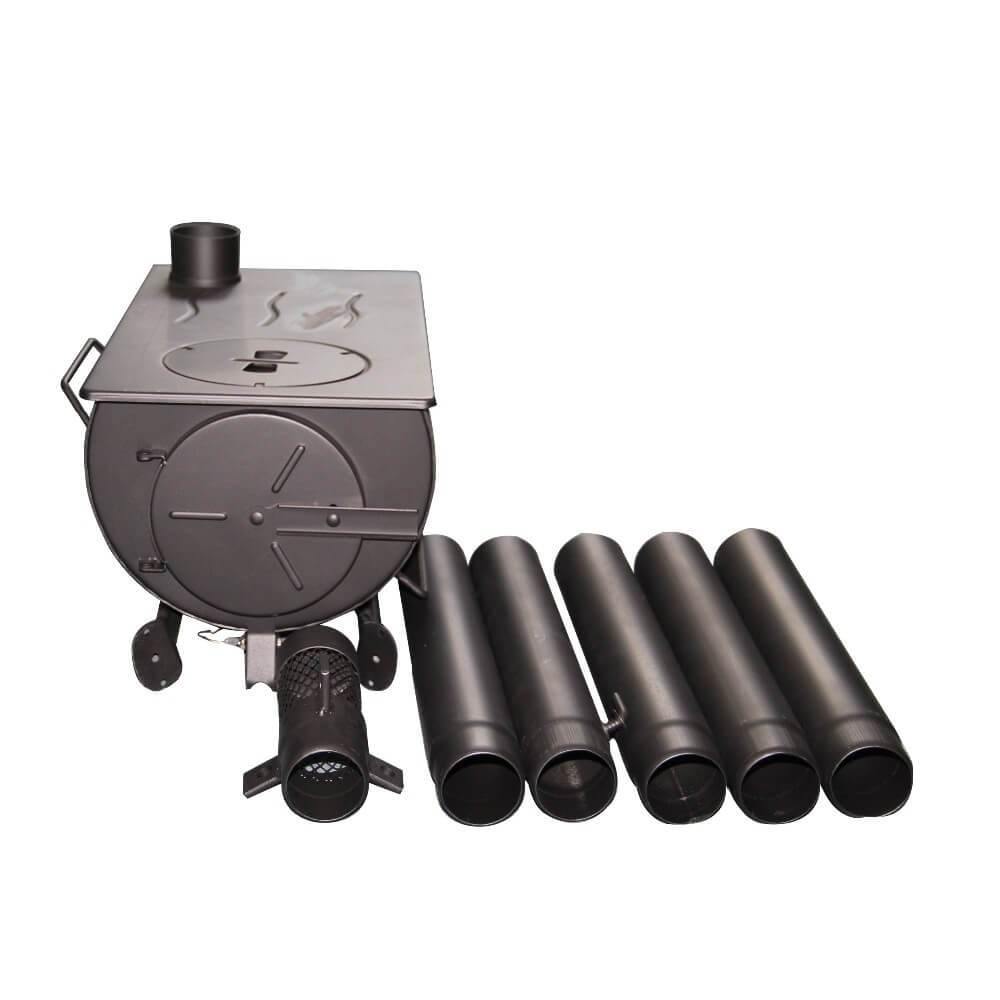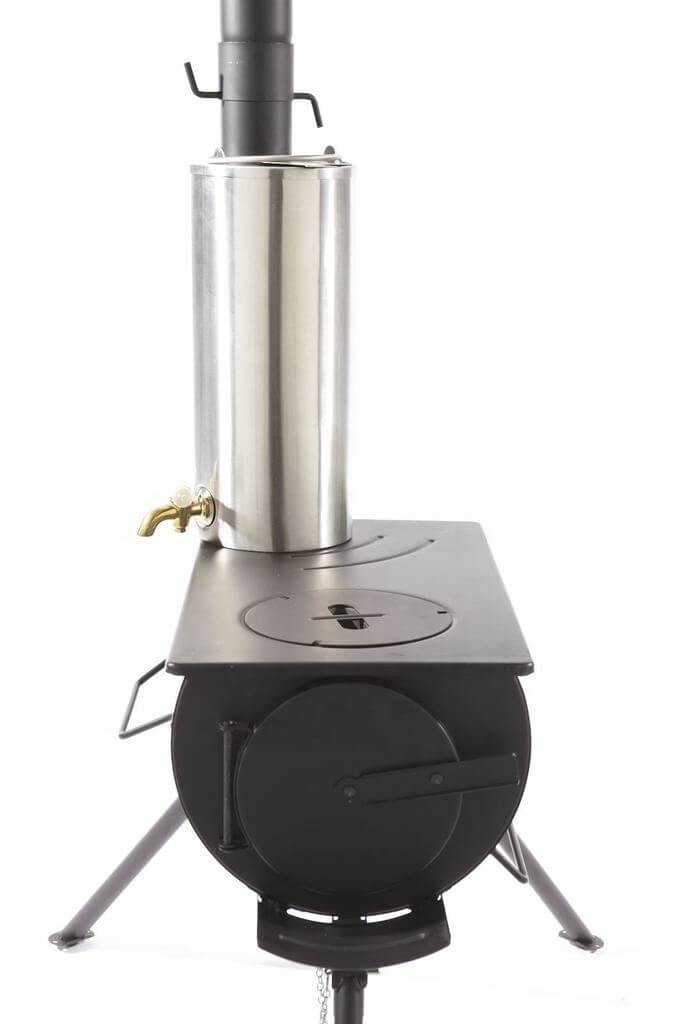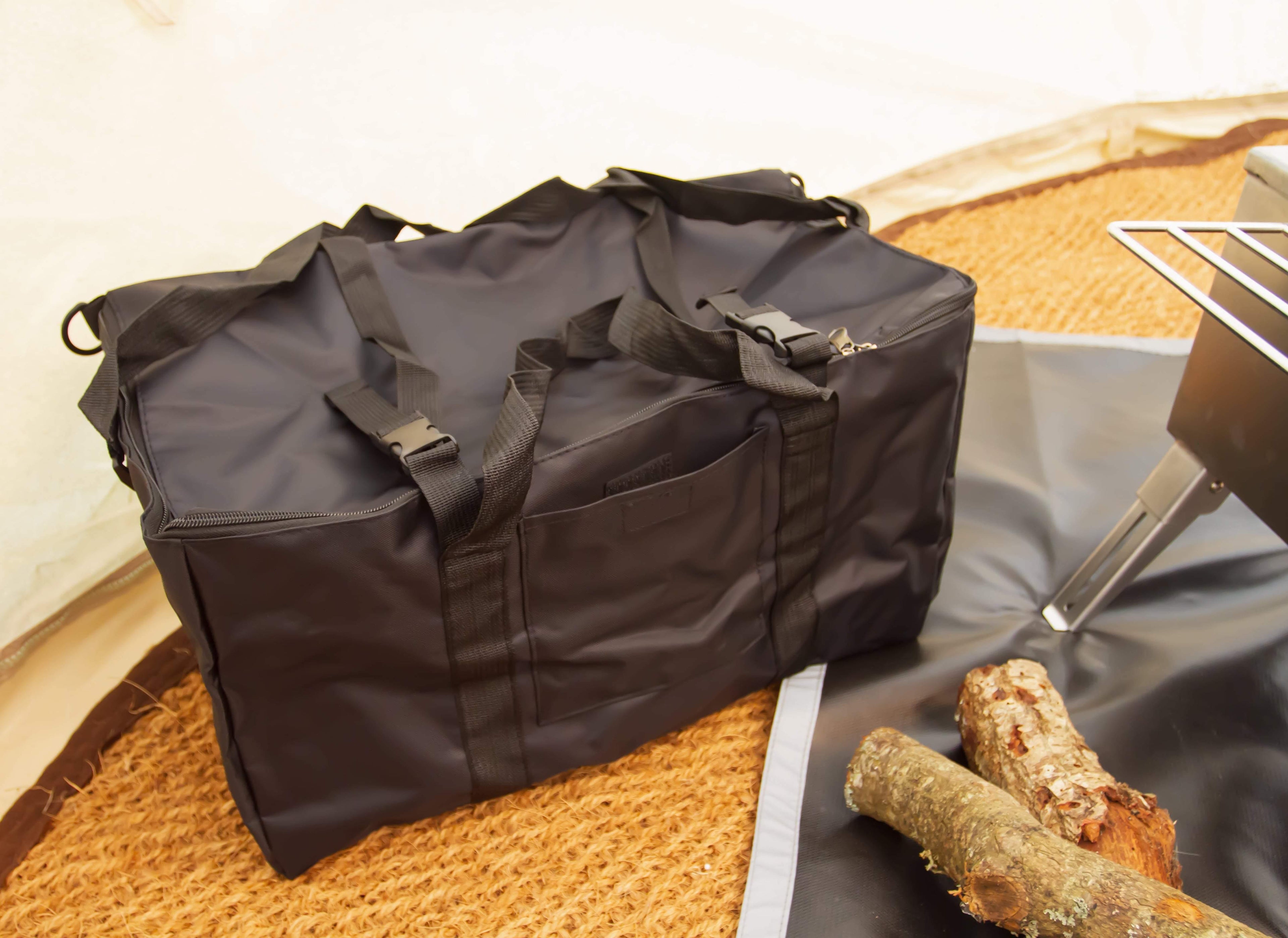 FAQs
Are bell tents waterproof?

Yes ! All Bell Tents and canvas tents when new need to be weathered. What this means is, beacuse the camping tents are made with cotton, it sometimes lets small amounts of water through the seams when straight out the bag. (nothing to worry about though) Once the canvas has been wet once, this will seal for life, expanding the cotton and creating a completely waterproof tent. All bell tents have been treated with a mould, rot & water repellent, it's always a good idea to keep treating your Bell Tent after a few seasons.
How many people fit in a 3m bell tent?

A 3m bell tent can comfortably sleep up to six people. However, if you are planning on using the tent for other purposes, such as storage or as a place to socialize, you may be able to fit more people in. The important thing to remember is that you will need to factor in the amount of space that each person will need. For example, if you are planning on using the tent for sleeping, you will need to account for the amount of space that each person will need to sleep comfortably. On the other hand, if you are planning on using the tent for socializing, you may be able to fit more people in, as people will not need as much personal space. Ultimately, it is up to you to decide how many people you can fit in your 3m bell tent.
What size bell tent should I get?

When it comes to choosing a bell tent, size is an important consideration. After all, you want to make sure that you have enough space for your family or group. But how do you know what size tent to get? Here are a few things to keep in mind. First, consider how many people you need to accommodate. If you're planning on using the tent for camping trips, then you'll also need to factor in the size of your camping equipment. Second, take into account the amount of space you'll need for movement and comfort. You don't want to be cramped up inside your tent, so make sure to leave plenty of room to move around. Finally, think about the height of the tent. You'll want to be able to stand up inside, so make sure to choose a tent that's tall enough for everyone in your group. With these factors in mind, you should have no problem choosing the perfect sized bell tent for your needs.
Can I leave my Bell Tent up all year?

Having a cnavs Tent up all year especially in the garden is a brilliant idea, just make sure you keep on top of keeping it clean and making sure the doors are open on the days you are not using it to prevent moisture build up.
How To Set Up A Bell Tent & Take Down

Wondering how to set up a bell tent? Assembling and taking down a luxury canvas tents is easy! It only takes one person approximately 15 minutes. There is only one central pole plus the door frame. Peg and tighten the ropes and your canvas tent is ready to go! Follow this link to get a full description on how to put up a bell tent, and just as important how to pack it away. How To Set Up A Bell Tent