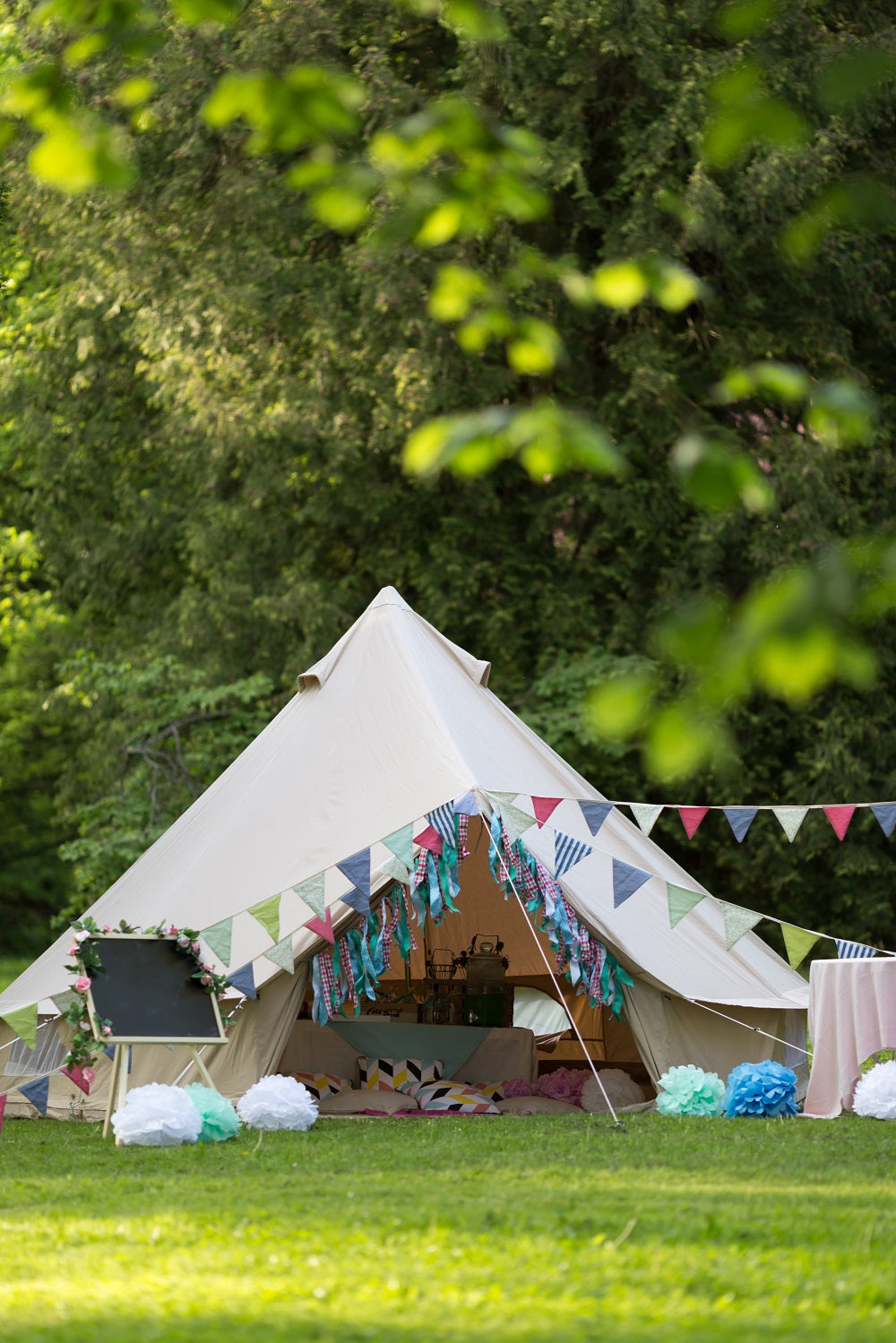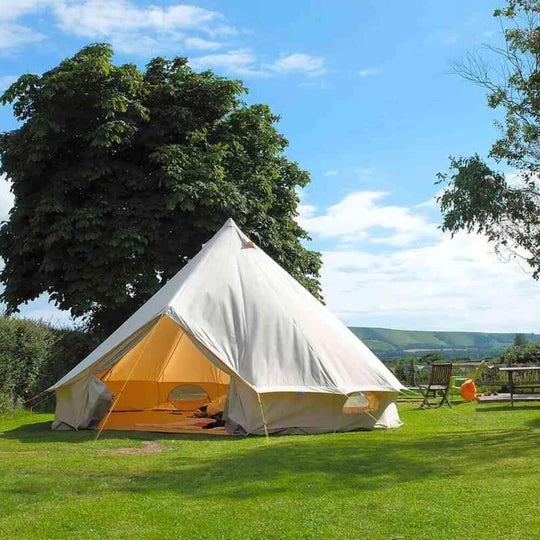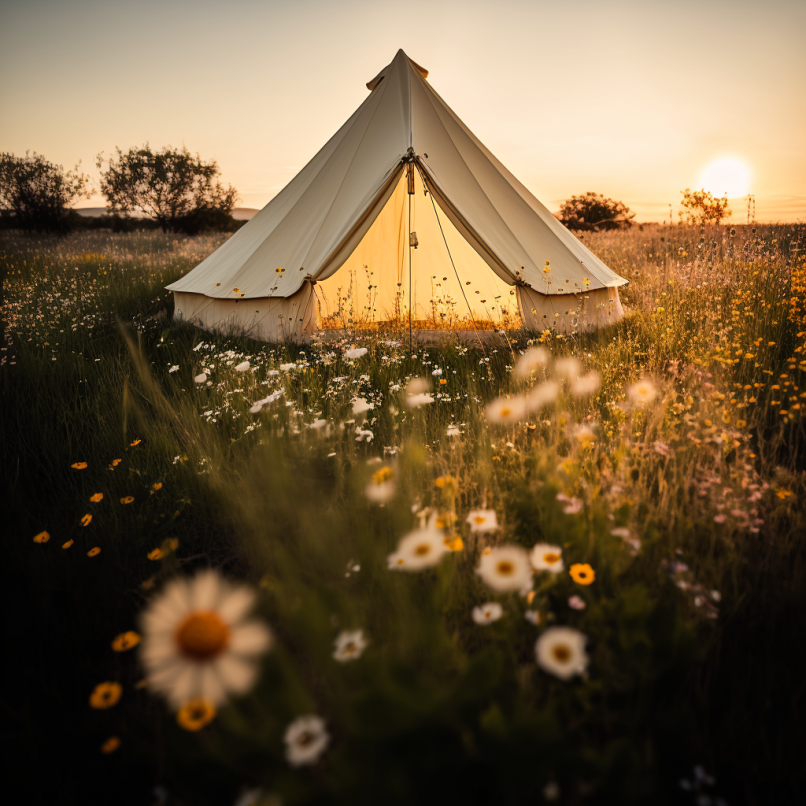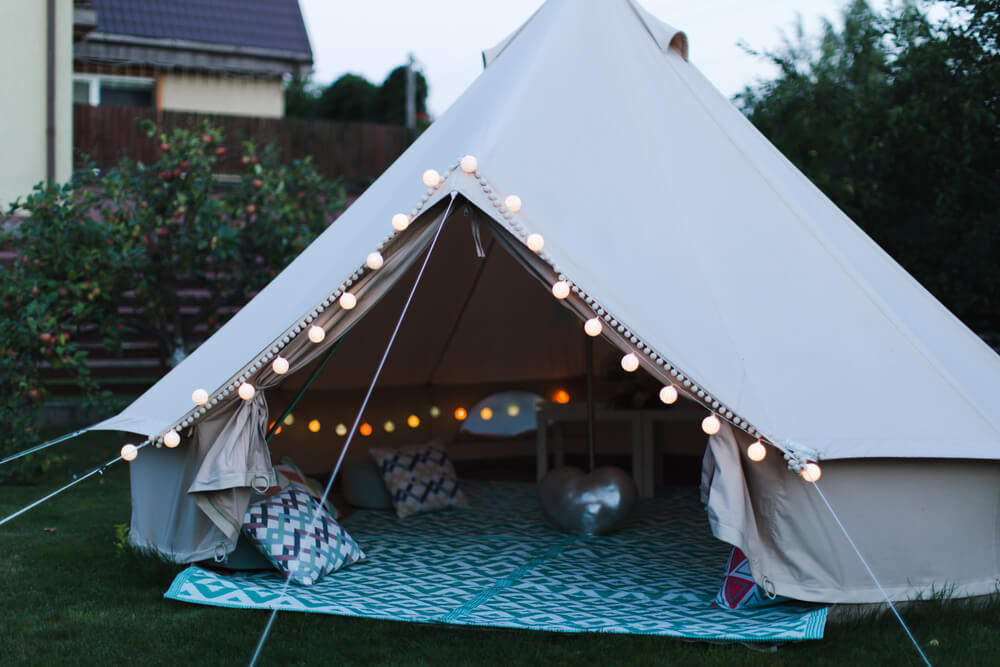 About Bell Tents
Why would you need a Bell Tent ? Well, you do want to go glamping, don't you? Decorate and kit the Bell Tent with the style you want, these giant tents offer plenty of room for living, while still providing space for additional inner tents!

These tents are best for living the high life, while on the move. Even the most tricked out Recreational Vehicle (RV) will not offer the luxury of the Bell Tent  Did we mention that they were easy to install?
Bell tents can easily support up to nine people with plenty of space, and give you, your friends, or your family the long weekend staycation experience in the outdoors! If you want to feel closer to nature, you don't' have to do it with a fire pit and sleeping bags. You have a huge space to play around in, so get creative and start decorating it with chandeliers and whatnot!

Our 100% cotton canvas fully waterproof Bell Tents make a great option for camping in the great outdoors. We offer tents from 3 meters to 6 meters that provide ample room for family and friends. We cherish the fact that the product is made with premium quality cotton canvas for long-lasting use. All camping bell tents are crafted with 285 to 300 to 350 GSM canvas materials for durability and longevity.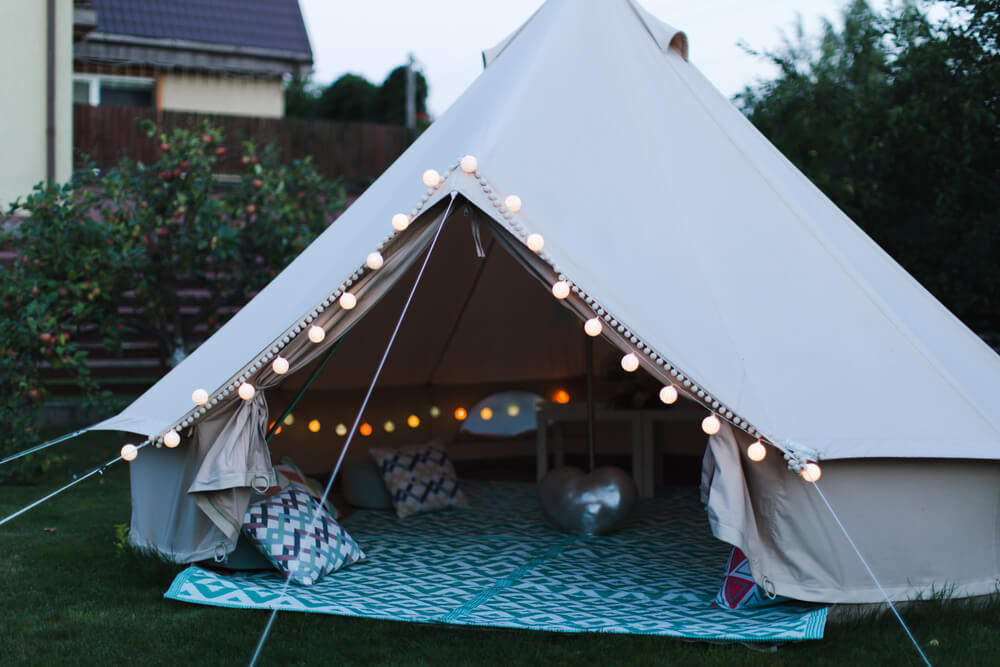 For convenience, these tents are faster to set up than your usual tent averaging around 15 minutes. It comes with strong reflective guy ropes and quality pegs, and poles. Our tents have galvanized steel tube and copper-zinc coated for better stability. They are also easy to carry and very convenient for storage.
All our Bell Tents are waterproof and strong enough to endure the harshest of weathers. Our bell tents of all sizes have thick PVC flooring for better protection against dirt and grime and are fully zipped and sealed to keep out ALL bugs.

What is more it has 4 half-moon windows and 4 vents on the apex that are meshed for better breathability. Our Bell Tents also come with a polyester anti-bug net to get rid of those pesky mosquitoes.
Weathered / Seasoned Bell Tents
All new bell tents go through a process when they get wet for the first time and this is what we call weathered/seasoned!
It is nothing to worry about, and you can certainly use your bell tent the first time you put it up. 
There is a waterproofing agent that is applied to the canvas before it is woven, and it is this that needs to be soaked into the canvas whilst also expanding the fibers sealing the bell tent for life. 
You can even do this by hosing down the bell tent completely. You can also have a test run by pitching the tent and letting the bell tent get completely saturated by either rain or even a morning's due will do the job. This will make sure your bell tent is weathered and completely watertight in heavy rain. 
Our advice is not to worry about it, just use the bell tent as usual! 
Get in touch with us today