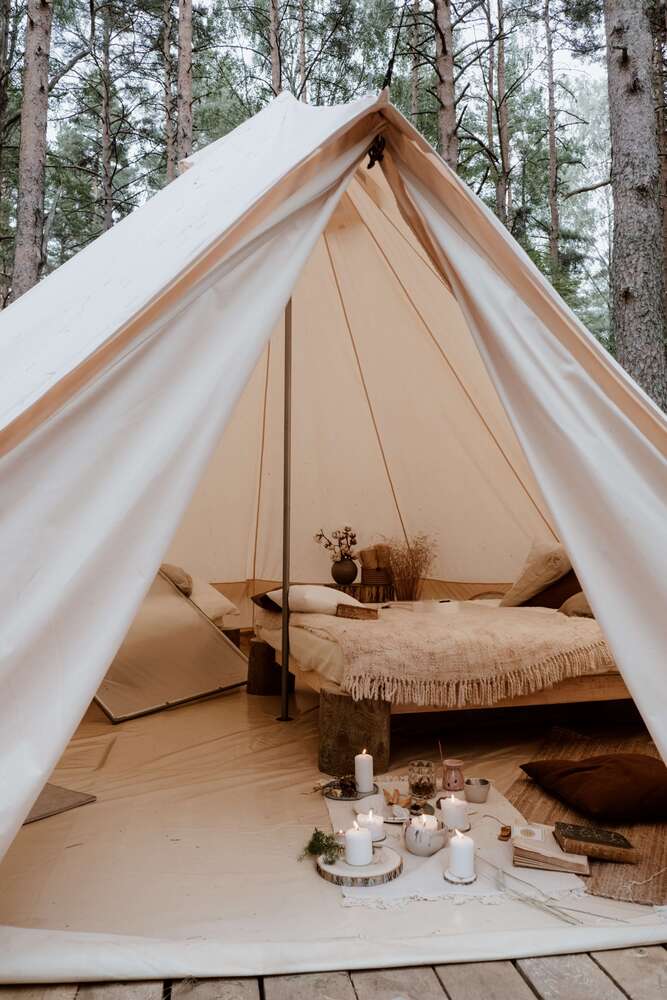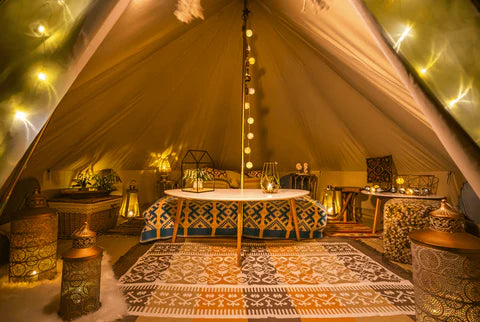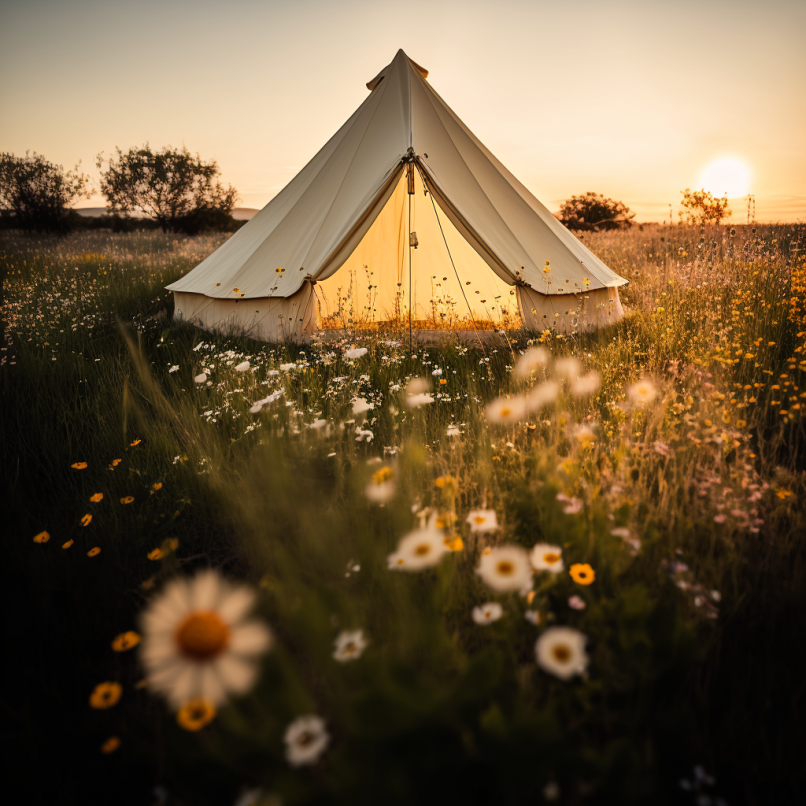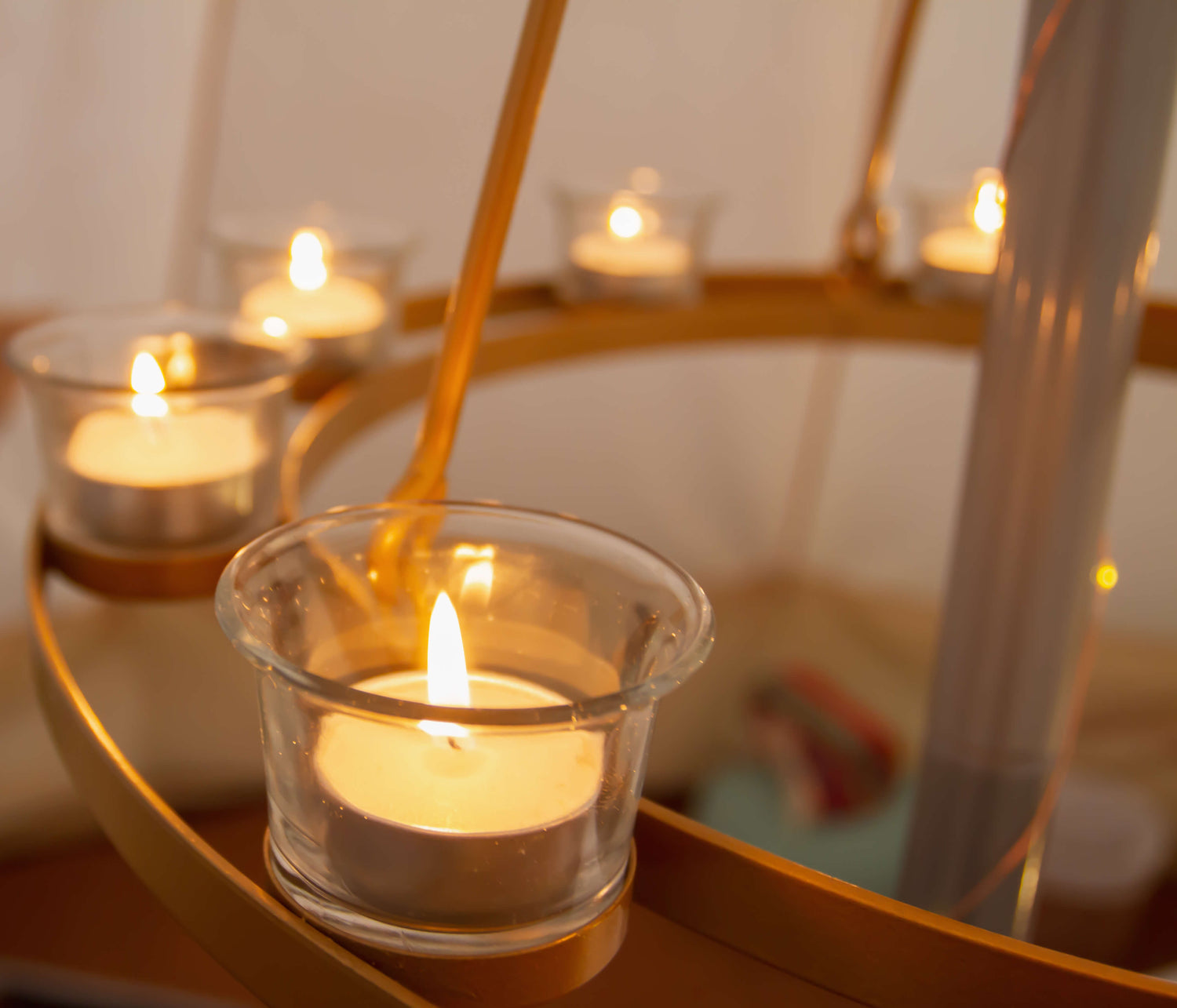 Bell Tents: Elevate Your Wedding Venue Experience
Transform Your Venue with Timeless Elegance
In the wedding industry, creating memorable experiences is paramount. For venue owners and wedding organisers, integrating bell tents into your offerings can distinguish your venue and events, setting them apart from the rest. Here's why investing in your own bell tents is a game-changer:
The Transformative Impact of Owning Bell Tents on Your Business
Owning your own bell tents is not just an addition to your business; it's a transformative decision that can reshape how your clients perceive and engage with your offerings. Here's how:
1. Distinctive Value Proposition:

Bell tents instantly elevate the uniqueness of your venue or service, offering an experience few competitors might provide. This can position your business as a trendsetter in the market.
2. Increased Revenue Potential:

With bell tents, you can introduce new premium packages, overnight stays, or specialised experiences. This diversification not only boosts revenue but also enhances your business's appeal to a broader clientele.
3. Enhanced Guest Experience:

The charm of bell tents offers guests a blend of luxury, comfort, and nostalgia. Their presence can transform a simple stay into a memorable retreat, ensuring clients remember your business and return for future events.
4. Versatility in Offerings:

Beyond accommodations, bell tents can serve varied purposes, from themed lounges to bridal suites or pop-up shops. This flexibility allows you to tailor services to individual client needs, adding a personal touch to every event.
5. Sustainable Brand Image:

In a world moving towards eco-friendly choices, bell tents, with their minimal environmental impact, can position your business as conscious and responsible, attracting a growing segment of eco-aware clients.
6. Word-of-Mouth Marketing:

The uniqueness and comfort of bell tents can spark conversations, leading to organic word-of-mouth marketing as guests share their experiences, boosting your business's visibility and reputation.
7. Full Control Over Quality:

Owning the tents ensures you maintain consistent quality and hygiene standards, reflecting positively on your brand and enhancing customer trust.
In essence, integrating bell tents into your business is about much more than adding a product. It's about redefining the experiences you offer, expanding your business horizons, and crafting moments that clients will cherish and recall for years to come. In the dynamic landscape of hospitality and events, bell tents could be the catalyst propelling your business into its next phase of growth and success.
Discover a world of luxury and charm with our premium bell tents. Crafted with care, designed for memories.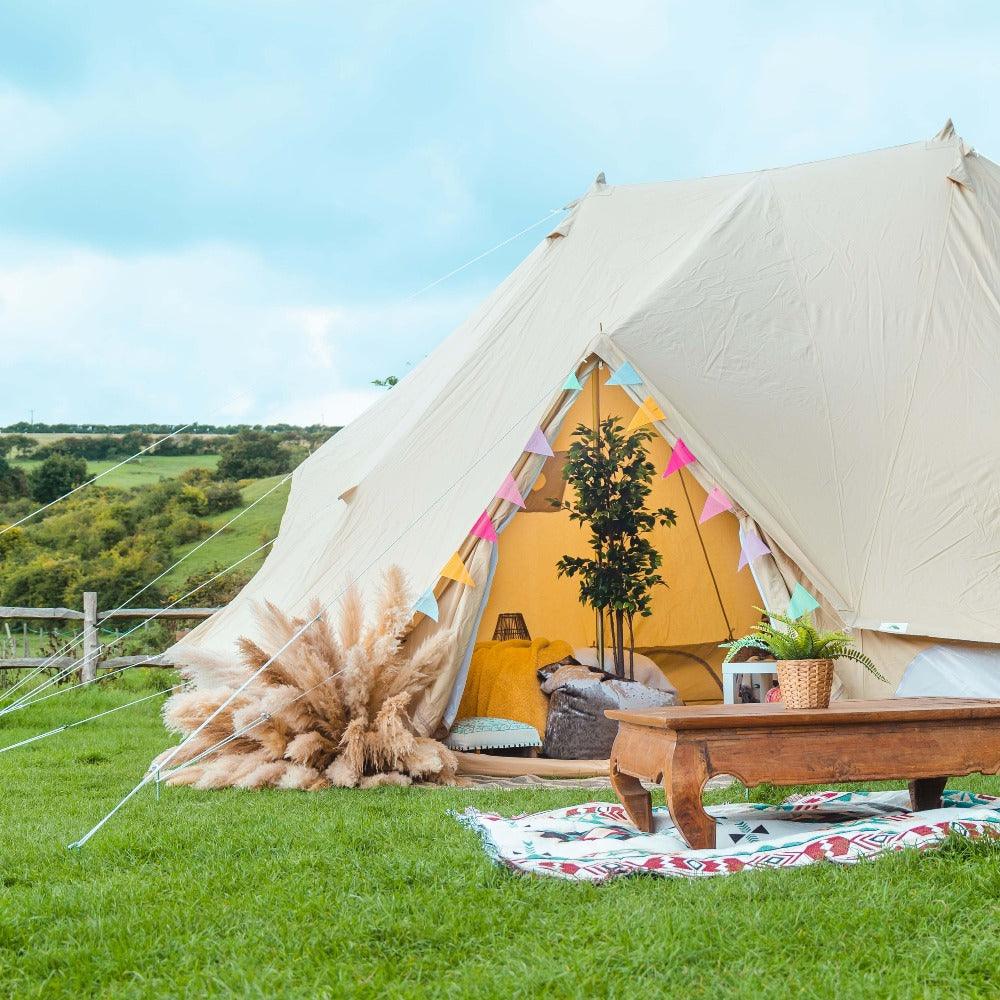 Own Your Narrative. Own Your Tents.
In an industry where details make the difference, owning your own bell tents allows for complete control over the guest experience. From the initial impression to the final farewell, every touchpoint becomes an opportunity to enchant and impress.
Investing in bell tents is not just about adding accommodations; it's about reimagining the possibilities of what a wedding venue can offer. Embrace this trend and let your venue be the talk of the town.
For venues that strive for excellence and wedding organizers who aim to craft unforgettable memories, our bell tents are the perfect addition. Explore our range and discover the myriad ways they can elevate your offerings.
"Integrating bell tents was the game-changer we didn't know we needed. Our business has witnessed unprecedented growth, and guests can't stop raving about the unique touch they bring." - Daniel Harper, Whispering Pines Events

"Since introducing bell tents to our venue, bookings have soared. They've not only added charm to our setting but have become a signature part of our guests' experience." - Laura Mitchell, Riverside Retreats
Bell Tent Sussex can help you all the way
"At Bell Tent Sussex, we're committed to providing comprehensive start-up and ongoing support to our valued customers, guiding them in making informed decisions to effectively grow their glamping fleet, drawing from our rich experience of what truly works and what doesn't, all at no additional cost."
Get in touch with us today